Lost sunglasses won't protect your child's eyes.
80% of lifetime UV light exposure occurs before age 18
(World Health Organization)

Are your child's eyes protected?
Artificial light from digital devices can cause eye pain, eye fatigue/tiredness, headaches/migraines, eye dryness, eye irritation, and more. Blue Blocking glasses help reduce the symptoms of digital eye strain.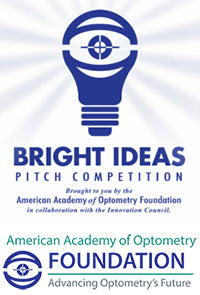 1st Place, Bright Ideas Pitch Competition
SunSnap Kids was awarded first place at the American Academy of Optometry Bright Ideas Pitch Competion in 2022.

Learn more at https://vimeo.com/792384649